At CJ Solar, we believe that solar energy is the way forward when it comes to sustainable and cost-effective energy solutions. Our domestic solar PV installations are designed to help homeowners harness the power of the sun and generate their own electricity. By installing solar panels on your roof, you can significantly reduce your reliance on the grid and lower your energy bills, while also reducing your carbon footprint.
Our team of experienced installers have been helping homeowners across the UK make the switch to solar energy for many years. We use high-quality materials and the latest installation techniques to ensure that every installation is carried out to the highest standard. Whether you are looking to install solar panels on a new build property or retrofit them onto an existing home, we can provide a bespoke solution that meets your specific needs and budget.
On this page, you can find out more about the domestic solar PV installations we offer, including the benefits of solar energy, how the installation process works, and how to get started with your own installation.
What types of Domestic Solar PV is available?
There are several types of solar photovoltaic (PV) technologies available in the market today, each with its own unique characteristics and advantages. Here are some of the most common types: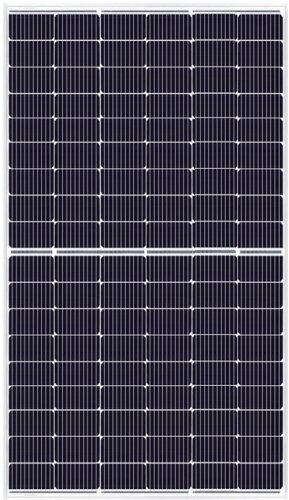 Monocrystalline Solar Cells
These solar cells are made from a single crystal of silicon, which makes them highly efficient at converting sunlight into electricity. They are typically black in colour and have a uniform appearance. They replaced Polycrystalline solar cells due to being 30% more efficient as the sun hits both sides of the panel.
Concentrated Solar Power (CSP)
These models have an electrical element inside that heats up and when the fan blows air past it, the air heats up. Usually quite small, these models are excellent for personal use such as on or under a desk. You'll often find these being used in workshops, offices, garages, and anywhere else where people need to be kept warm but there is no realistic way to heat the whole area. Other types such as plinth heaters and air curtains, which are discussed below in more detail, also make use of fan technology.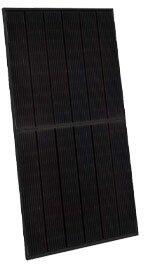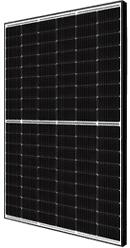 Building-Integrated Photovoltaics (BIPV)
BIPV systems are designed to blend in with the architecture of a building, replacing traditional building materials such as roofing or cladding. They can be made from a variety of materials, including glass, metal, and plastic.
Each type of solar PV technology has its own advantages and disadvantages, and the best option will depend on a variety of factors, including the location, available space, and budget. It's important to work with a qualified solar installer to determine which type of solar PV system is the best fit for your specific needs.
Benefits of Solar
There are several benefits to installing solar panels for your home:
Reduced electricity bills: Solar panels generate electricity using the energy from the sun, which means you can save money on your electricity bills by using less power from the grid.
Increased home value: Solar panels can increase the value of your home, making it more attractive to potential buyers if you decide to sell your property in the future.
Renewable energy: Solar power is a renewable source of energy that produces no harmful emissions, making it a sustainable choice for your home and the environment.
Tax incentives: In many countries, governments offer tax incentives and rebates to homeowners who install solar panels, which can offset the initial cost of installation.
Energy independence: By generating your own electricity, you become less reliant on the power grid and reduce the risk of power outages or disruptions.
Long-term savings: While the initial cost of installing solar panels may be high, the long-term savings on electricity bills and the potential for tax incentives can make it a cost-effective investment over time.
Overall, installing solar panels for your home can provide a range of benefits, from reducing your carbon footprint to saving you money on energy bills in the long term.
Our Installation Process
Installing solar panels in your home is an excellent way to reduce your carbon footprint and save money on energy bills. The installation process typically involves a site assessment, design and proposal, permits and approvals, installation, inspection and interconnection, activation, and monitoring. While the specific steps may vary depending on your location and installer, this general process provides a good overview of what you can expect when installing solar panels in your home.
Site Assessment: The solar panel installer will visit your home to evaluate the location and condition of your roof. They will assess the roof's angle, shading, and size, and determine if it can support solar panels.
Design and Proposal: Based on the site assessment, the installer will create a customised design and proposal for your solar panel system. This will include the number of panels, their placement, and the estimated energy output of the system.
Permits and Approvals: Before installation can begin, the installer will obtain the necessary permits and approvals from your local government and utility company.
Installation: The solar panel installation process typically takes 1-3 days. The installer will begin by installing racking on your roof to support the solar panels. Next, they will install the panels and connect them to your home's electrical system.
Inspection and Interconnection: After installation, your solar panel system will need to be inspected by a third-party inspector to ensure it meets local codes and standards. Once it passes inspection, your utility company will need to approve the interconnection of your solar panel system to the grid.
Activation: Once your solar panel system is connected to the grid, it will be activated, and you can start generating your own clean energy.
Monitoring: Your solar panel system will be monitored by the installer to ensure it's performing optimally. You can also monitor your system's performance through a mobile app or online portal.
That's the basic process for installing residential solar panels. Keep in mind that the specific steps and timeline may vary depending on your location and property type.
Four Steps to Free Electricity
Contact
Our solar design team will discuss your project and organise a comprehensive solar system proposal.
Design
We use an online tool to produce an accurate 3D visual design of the solar PV on your property.
Survey
Once you are happy with the proposal, our technical surveyor visits your property to finalise the layout.
Installation
We arrange everything needed for the installation. Once the system is thoroughly tested, you can start generating free electricity.
Why Work With Us?
CJ Solar, a solar energy company, has a successful track record of over 4,000 domestic and commercial solar installations in East Anglia, East Midlands, and South East England. Our service areas include counties such as Suffolk, Norfolk, Essex, Cambridgeshire, Hertfordshire, Middlesex, Greater London, Surrey, Kent, and Sussex.
Our commitment to quality is reflected in our warranties. We offer a 2-year parts and labour guarantee, a 5-year inverter warranty, and a 10-year panel warranty. Additionally, we have NICEIC insurance-backed warranty and an independent warranty guarantee.
CJ Solar has received recognition from the Consumer Protection Association (CPA), a consumer protection agency, for our high standards of service. As an approved member of the CPA, customers can rest assured that they will receive reliable, trustworthy, and top-quality services.
In summary, CJ Solar's years of experience, excellent warranties, and recognition from a consumer protection agency make us a reliable choice for anyone looking to install solar panels in East Anglia, East Midlands, and South East England
*Warranty periods may vary, please refer to manufacturer for exact details